It has been well established that phytosterols lower total and LDL cholesterol. However, due to their insolubility in water and lipids, phytosterols incorporation into foods and beverages formulations has been very challenging.
LIPOPHYTOL® is a water dispersible form of plant sterols offered by LIPOFOODS which has been microencapsulated to facilitate their incorporation in food matrices. LIPOPHYTOL® unique delivery system has shown to increase phytosterols dispersibility in foods and beverages, thus providing a convenient way of introducing soy phytosterols into the human diet, avoiding the consumption of additional fat. 
In a new clinical study, whether the microencapsulation technology applied to phytosterols (LIPOPHYTOL®) modifies the activity of these bioactive compounds in comparison to raw phytosterols was further studied. For this purpose, an in vivo study was performed by the Technological Center of Nutrition and Health (CTNS1) on diet-induced combined dyslipidemia using the Golden Syrian hamster as the pre-clinical model. Serum triglycerides respect to the SV (normal diet) group on days 0, 15 and 40 after treatments with either LIPOPHYTOL® or raw phytosterols in hamsters fed high fat (HV) diet were determined: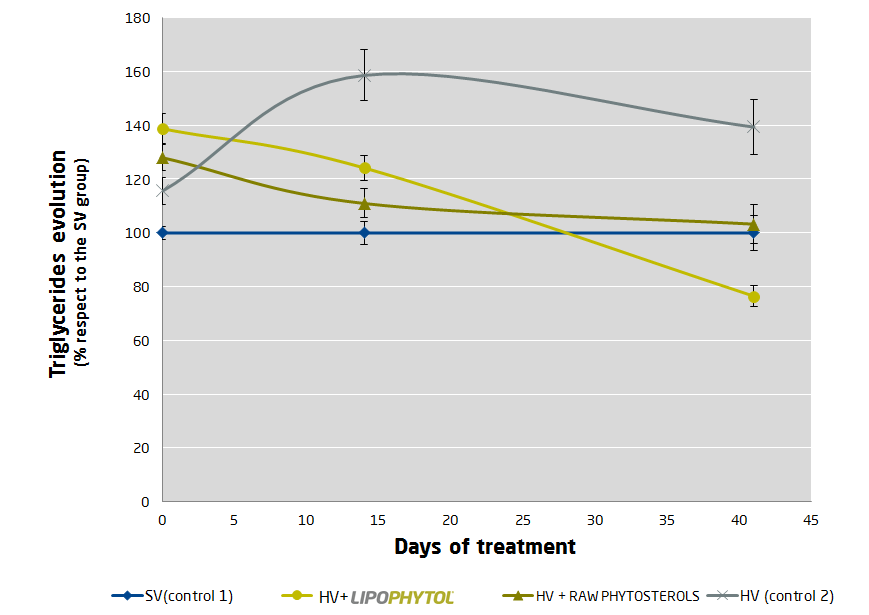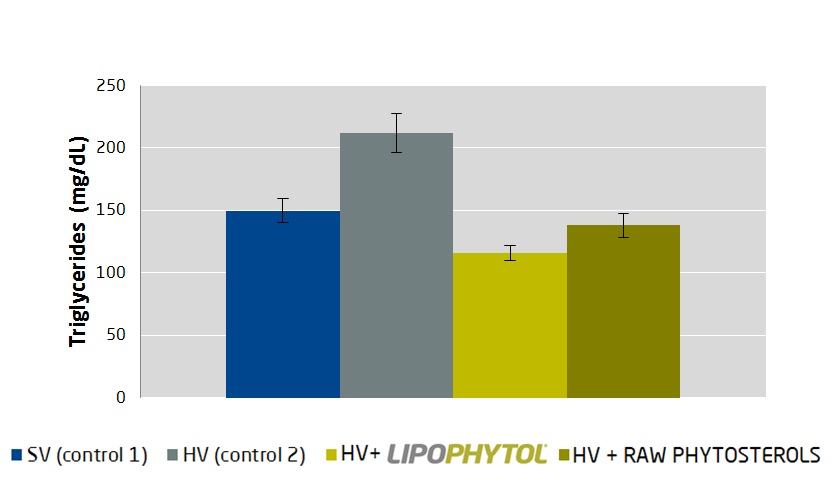 (1) Located in Reus, Catalonia (Spain).
Results of this study showed that LIPOPHYTOL® is more effective decreasing the hypertriglyceridemia than raw phytosterols under a high fat diet, demonstrating microencapsulation technology might enhance the activity of phytosterols.