Bionov has launched a new website introducing SOD B EXTRAMEL®. This website reviews all the clinical benefits of SOD B EXTRAMEL® in improving your daily performances. http://www.extramel.com/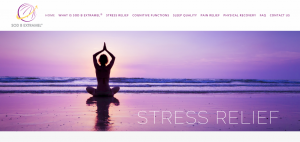 About Bionov
Bionov is the unique & world's largest producer of natural and bioactive SuperOxide Dismutase (SOD) from melon. Through a green extraction process, worldwide patented, Bionov produces SOD B®: a 100% natural dried melon juice concentrate highly guaranteed in SOD. Bionov proposes SOD B® solutions backed by clinical benefits in numerous health applications:
SOD B Extramel® for well-being, cognitive performances, sleep quality, physical recovery and cardiac functions
SOD B Dimpless® for skin beauty, cellulite reduction and weight-management
Each brand is suitable for the formulation of dietary supplements and instant drinks.